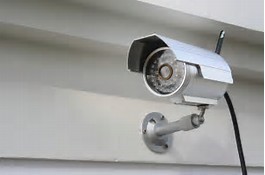 Some interesting statistics.  Estimates show that only 20% of homes have some form of security systems, those that do deter burglaries by 60%!  A home intrusion occurs every 13 seconds adding up to about 2.5 million a year.  Sobering.  For the majority of us without a security system, it may be time to work it into your budget?
As technology has evolved, so have home security systems, and costs have come down.  Trends that deter crime and are used for a variety of purposes:
● Wireless home security.  Wireless technology home security systems are easily installed without drilling holes or running wires through conduits.  Wireless technology has improved home security systems by allowing more monitoring points around the home and are safe from wires being cut, or tampered with.
● Video Technology.  With the use of a computer or smart phone, you can quickly look at your home to confirm that your children have arrived home safely or if someone is present who may present risk. Video cameras are now technologically better and cheaper than ever, making them affordable to place real-time HD cameras around your home.
● Home Automation.  This allows you to choose options with your home security system to run a variety of other systems in the house.  Home security systems with a home automation option can monitor and manage the thermostat, activate humidity controls, interface with certain appliances, activate or deactivate specific electrical outlets and lights, and control home entertainment centers, and more.
Research your options for a home security system and consult with a qualified technician.
No one is immune to a home intrusion!  Protect your family and property.
Criterium-McWilliam Engineers specialize in residential, structural, and commercial building inspections.   We welcome the opportunity to discuss all of the engineering services we can provide for you and your client. Call (702) 294-3160.  First Published in June 2017.